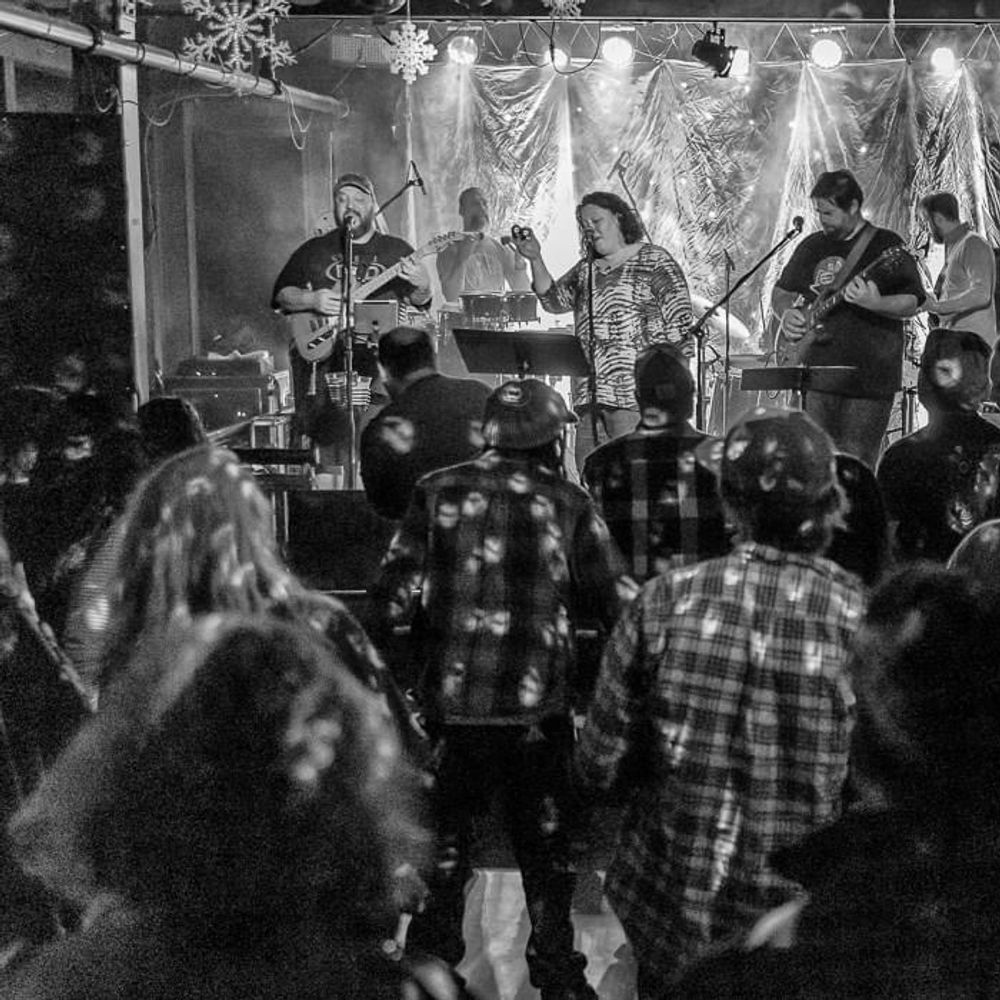 The Mighty River Band
A musical collaboration paying tribute to the music that never stops...
The Mighty River Band is a seven piece Grateful Dead Tribute from Central PA.  A pro-lineup with Josh and Marcy Thompson of Fast Eddie on guitar and vocals, featuring John Bigham 'JB' from the Philadelphia scene (toured with Chuck Berry, and Chubby Checker) on keyboards.  Solo Artist and Central PA Music Hall of Fame Nominee, Aaron Daniel Gaul 'ADG' of Crippled But Free on Guitar and vocals, along with Jeremy Pierce, also of Crippled But Free and numerous other 'ADG' projects on bass.  We have the one and only, Travis Bossler on Percussion, with Bosphorus Cymbals and Pork Pie Percussion Endorsement Artist, Michael Culp on Drums.  
The Mighty River Band is professional, experienced, fully equipped with sound and lighting, appropriate for Festivals, Clubs, Pubs, and Private Parties. 
Our typical show length is 2-4 hours depending on venue and situation.  Our 3-part harmonies, keyboard solos, tasteful guitar improvisations, and percussion features set us apart from the other Dead Tributes you'll find out there.  Set lists contain classic crowd pleasers like Shakedown Street, China/Rider, Scarlet/Fire, and Jack Straw, to the Cowboy tunes like Mama Tried, and Me and My Uncle, we also slip in a brief rendition of Drums/Space and throw in a few soulful Jerry Garcia Band Tunes like Don't Let Go to mix it up.